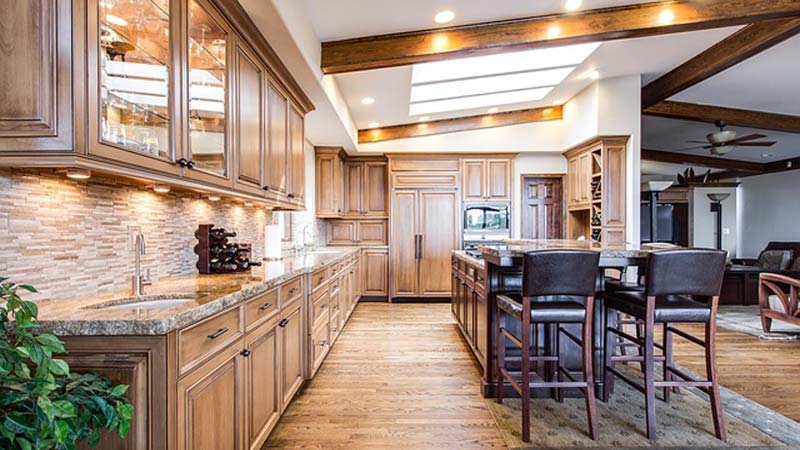 Emerging trends for cabinet designs predict a gradual shift from tradition to more contemporary and modern looks and layouts for kitchens and kitchen cabinets. The top 05 for 2010 are:
Cabinet designs that incorporate bold and contrasting colours can really pack a punch and be a great focal point for your home, specially if a lot of entertaining takes place there.
The minimalist approach to cabinet design is being applied quite a lot too, doing away with kitchen clutter and bringing in efficient space management and storage options. Instead of having multiple cupboards for separate storage, single large units are separated internally for categorized and methodical storage giving the illusion of large spaces and less clutter.
Cabinet designers are also using alternate materials such as glass and steel, which are turning out to be one of the hottest trends in kitchen design at the moment. Glass gives a beautiful airy, lightweight sparkle to the kitchen and is ideal if you have designer kitchen utensils to show off. If you need more privacy, then your kitchen cabinet doors can be stained, bevelled or ribbed.
Stainless steel together with the minimalist approach is probably a glance at what the kitchen of the future would look like. Stainless steel is the material of choice for cabinets in kitchen design because it is easy to maintain and can look fantastic with any colour scheme.
Probably the best cabinet design for 2010 has to be the one that incorporates bamboo and other sustainable materials into its creation. As concern for the environment grows, people see the need of using more eco friendly products that contribute positively to the environment.