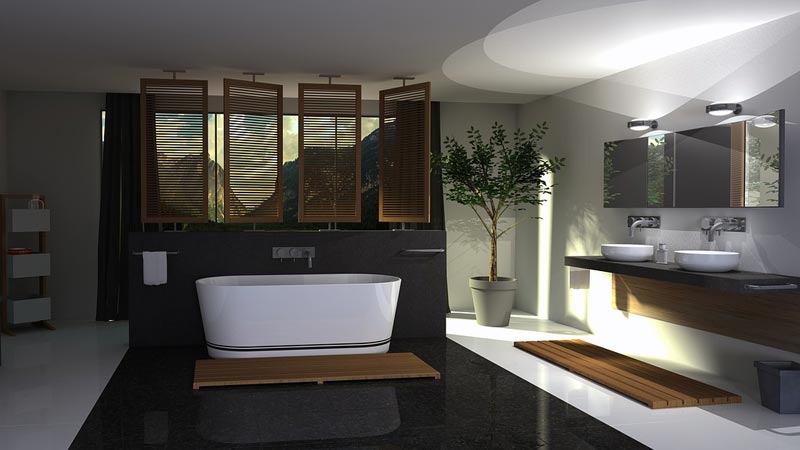 Using bamboo to create furniture is not something new, especially in parts of Asia. It is thought to symbolize a strong and healthy life, and is a very resilient plant that requires little care and has the ability to regenerate itself. As environmental awareness grows, the popularity of products that support or do not negatively impact the environment increases in demand among users world wide. Bamboo is considered eco friendly because they grow pretty quickly and do not require fertilizers, pesticides and even much water. Bamboo grows so fast that it is said to yield twenty times more timber than trees in the same area.
The advantages of using bamboo for building your bathroom cabinets are many. It is considered an excellent choice for wet environments because it is extremely durable and more water resistant than oak wood. Plenty of designs for bamboo bathroom cabinets are available; some following traditional design and others looking more contemporary, sleek and modern. Whichever design it maybe, bamboo cabinets serve their primary function of providing storage space that is durable, sustainable and also eco friendly.
The natural colour of bamboo is light golden and is usually finished with just a coat of varnish. The best finishes for bamboo (especially in the bathroom) are either a wood varnish or a commercial finish; both of these finishes seal the wood and prevent moisture from entering.
Maintaining your bamboo furniture is as simple as periodically cleaning them with some soap and water. With a few more precautious measures, your bamboo bathroom cabinets will last for a very long time to come.