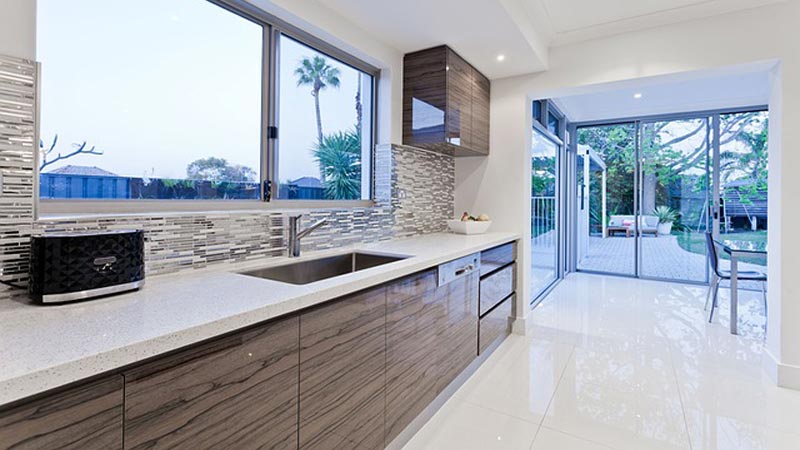 Design wise, kitchen spaces are a lot more versatile than we think. A lot of new kitchens are now designed along bolder and more streamlined ideas, regardless of space. Of course, designing a kitchen requires some professional expertise, but the results are very much worth it.
The starting point for any degree of change is always conscious choice. You need to know exactly what you want in order for you to get it. Kitchens now have beautiful design schemes such as open plan kitchens, country style and even green kitchens that incorporate innovative technology to make your kitchen space even better. Now you can have heated kitchen floors, telescopic swivel ventilation systems and a sink that doubles up as serving station for your guests.
The layout of the traditional kitchen is also changing. Gone are the days when kitchens were subjected solely to indoor treatment. A lot of people are now opting to have outdoor kitchens which can carry any flavour you desire – from rustic to sleek and modern – with fixtures to match. But the biggest leap of faith that kitchen design has taken in a very long time is its transformation from cooking area to a live in and entertaining area. This idea has proved to be an enormous success and is fast catching on. Then there are green kitchens that use sustainable materials and energy conscious design.

Whichever layout, kitchen fixture or decor you decide upon having, choose those that best suit your living habits, and always consult a professional for best results.